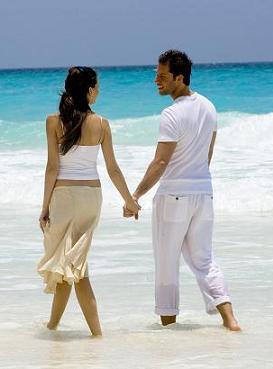 Did you know that the average couple waits 6 years past the time when relationship troubles began before seeking out a therapist?  Years of fighting, miscommunication, old hurts, and resentments can not only pile up but wear the strength of the relationship down.  By the time the two of you get to therapy, a growing rift between you may be hard to repair.  So when is the time to seek out a therapist?
You don't have to be at your boiling point, yelling ultimatums and threats to one another in order to justify reaching out for help.  In fact, calmer, pre-planned sessions are a good way to practice hearing one another and getting insight on how to handle issues before they feel out of control.  Good times to seek out a therapist are:
*Getting engaged  *Transitions  *Loss of family member  *When planning/ preparing for a family  *Noticing a repetitive issue between you  *Hot/ Cold feelings and unresolved conflicts  *Infertility  *New baby  *Decreased or unfulfilling sex life
Having a neutral place to discuss subjects like marriage, family planning, family dynamics, conflicts in interests, or desires can be reassuring and prepare you with effective skills for communication for years to come.
Couple's counseling can help you with:
Pre-marital decisions
Understanding cultural differences and/or different relationship expectations
Developing strong communication skills
Increasing feelings of intimacy and trust
Adjustment to becoming new parents
Navigating extended family dynamics and impact
Contact me for a free phone consult today!  1-415-448-6478.  Offices in San Rafael and San Francisco.